Musica
Un elenco non completo dei vari nastri in mio possesso. I titoli contrassegnati con * si contraddistinguono per l'elevata qualità del suono.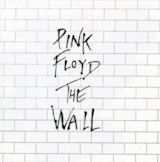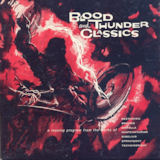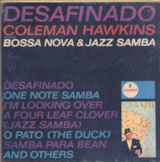 Nastri originali d'epoca a 2 e 4 tracce in bobina da 18 cm
Rodriguez - Concerto de Aranjuez
Frank Sinatra - Sings for only the lonely
The musical world of Rogers and Hammerstein
Sibelius - Sifonia n.6 diretta da Karajan
Joan Baez collection
Gershwin - Rapsodia in blu
Enoch - Spanish strings
Tschaikowsky - Il lago dei cigni diretto da Karajan
Tschaikowsky - Sinfonia n.5 diretta da Abbado
Mantovani - The american scene
Mozart - Concerto per clarinetto - Concerti per corno n.1 e n.3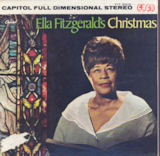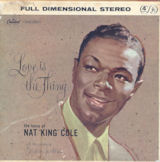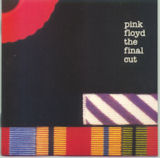 Copie di nastri master di produzione
Bill Evans trio - Waltz for Debby *
Frank Sinatra - Live from Las Vegas *
Michel Petrucciani - Both worlds *
Miles Davis - Kind of blue *
Ludwig Van Beethoven - Sinfonia n.9 *
Pink Floyd - The Wall *
Pnk Floyd - The Dark Side of the Moon *
Deep Purple - Machine head *
Gerschwin - Concerto in F per piano e orchestra
Ennio Morricone - compilation
Louis Armstrong (perso foglietto con titolo...)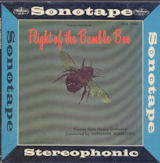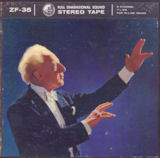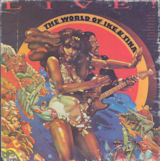 Copie da nastri originali d'epoca a 2 e 4 tracce
Le copie sono state fatte con un Otari MX5050 in lettura ed uno Studer A810 in registrazione a 38 cm/s per avere la minore perdita possibile di qualità.
Glenn Miller - Symphoy for Glenn *
Nat King Cole - Love is the thing
Tony Bennet - I left my hand in San Francisco
Stan Kenton - The ballad style of
Aa.Vv. Broadway songs *
Stan Gez quartet - Pure Gez
Coleman Hawkins - Desafinado *
Stan Gez - Joao Gilberto - Live at carneige hall
Filght of the bumble bee - Vienna state opera orchestra
Stokowsky: the most celebrated interpretations (Bach, Debussy, Sibelius...)
LIVE ! The world of Ike and Tina Turner
William Steinberg: My fair lady *
Eastman simphonic wind ensemble: Marching along
Stan Gez, Charlie Bird: Jazz Samba
Count Basie - The basie land
Ella Fitzgerald sings sweet songs for swingers *
Nat King cole sings and George Shearing plays
Blood and thunder - Classics
Steinberg / Pittsburg Symphonyc orchestra - My fair lady
Stan Gez / Joao Gilberto - Gez/Gilberto n.2 *
Dave Brubeck Quartet - Tonight only *
Stan Kenton orchestra - The ballad style of Stan Kenton
Belafonte - Streets I have walked *
Ella Fitzgerald - Hello love *
Glenn Miller time - 1965 *
Hugo Winterhalter - Latin
The soul of Spain - 101 strings
The best of Xavier Cugat
Persuasive percussions *
Pass in review (marce militari) *
Enoch Light big band - The best of Bossa Nova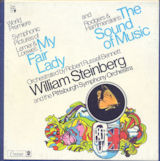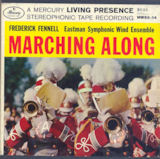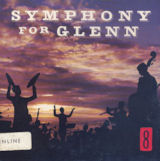 Registrazioni da vinile
Frank Sinatra - Sinatra's Sinatra *

John Coltrane - Blue train
John Coltrane - Ballads
John Coltrane - Plays the blues
Pink Floyd - The final cut *
Pink Floyd - The division bell
Bob Marley - Legend
Diana Krall - Best of *
Diana Krall - Christmas songs *

Riversamenti da musica liquida
Mark Knopfler - Shangri-La
Mark Knopfler - Sailing to Philadelphia
Dire Straits - Brothers in arms *
Eagles - Hotel California
Arriva anche il vinile...
Bob Marley - Legend (doppio)
Dire Straits - Love over gold
Rockets - Galaxy
Rockets - Plasteroid
Rod Stewart - Tonight I'm yours
Antonello Venditti - Cuore
Dionne Warwick - Friends
The woman in red (soundtrack)
Altri titoli vari, in condizioni più o meno buone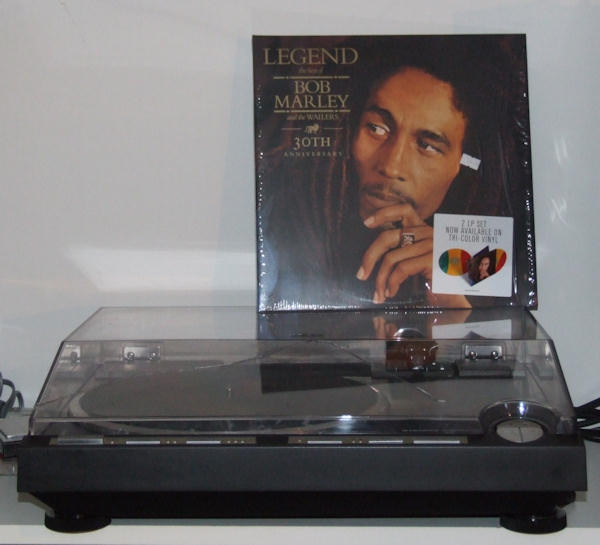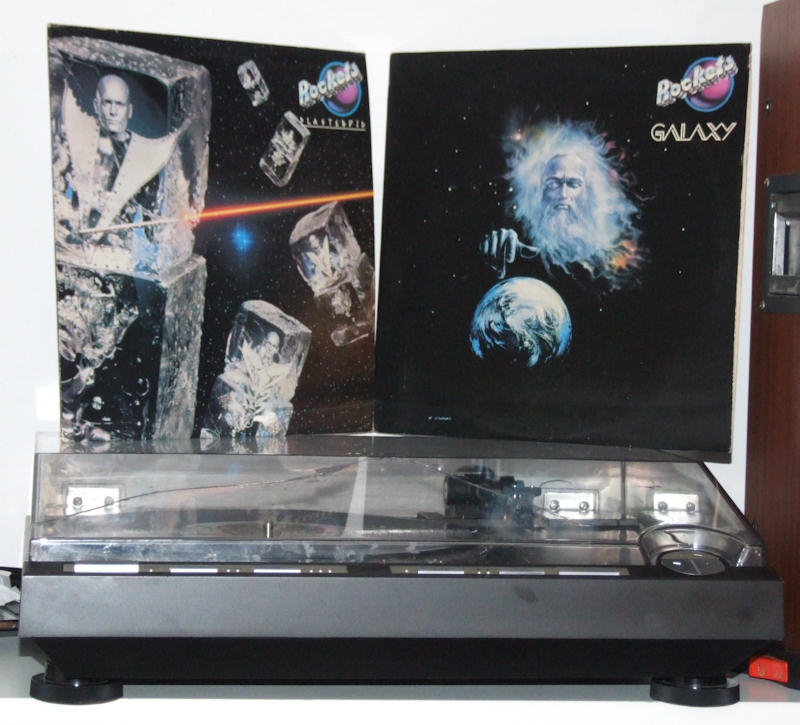 E naturalmente non si possono dimenticare i circa 500 CD, un centinaio di cassette, altrettante cassette DAT...